A single glass of red wine and a few pieces of dark chocolate have nutritional benefits.
A small glass (60ml) two or three times per week with some nuts, especially walnuts and some dark chocolate – yummee, and yes it is part of the Nutritional Logistic Program.
It is perfect for relaxing you before a meditation session – try it and enjoy.
60ml of red wine three or four times per week with 28g of dark cocao chocolate and some nuts will increase your calories by approx 250, which still puts you under 1,400 for the day. However, it will skyrocket the benefits in terms of minerals and anti-oxidants.
Just 28g of chocolate provides – and this is EXTRA to your 100% +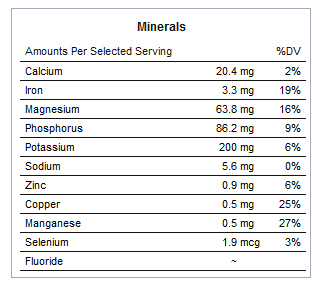 Video about red wine:
Video about dark chocolate:
Video about nuts:
Most of the fat within the Nutritional Logistics Program Menu comes from nuts – this is healthy fat . . .
Start the Nutritional Logistic Program – it is FREE for members of VFP.