This page explains where you can find what we love – we hope you love what we do . . .
 Superfood products: We blend and distribute a range of Superfoods, Elixir's and Super-water (molecular hydrogen).

Vibrational Frequency Programming

: We have our own health & wellbeing membership programme called Vibrational Frequency Programming (VFP).
3. This link underpins our ethos –  What defines a well developed human being
4. This link is what we are aiming for – The Optimal Continuum Ratio
About Superfoods4u – 
Where are superfoods4u based and what locations do we service?
Superfoods4u is a family business based in Rochdale, Manchester, England, UK.
We provide all our products and programmes online and deliver on a worldwide basis, we also deliver personally on a local basis.
We are all connected and there is no limit to the extent that we may all tune in and benefit.
Our focus is family – our family and you!
The founder is Marcus Pearson and he is assisted by his wife Sharon and his youngest daughter Morgan – they are all into health, fitness and well-being.
Holistic critique:
Our other children, their partners and our wider family all contribute constructively to ensure the products and insights are discussed and critiqued. The family includes a Doctor, Physiotherapist, Occupational Therapist, Mental Health Energy Therapist (Accredited as an Advanced Practitioner in EFT, (Emotional Freedom Technique) a Master Practitioner in NLP, (Neuro Linguistic Programming), Hypnotist, Reiki Master with an Advanced Diploma in Diet & Nutrition), Family Relationship Therapist, Sports Scientist and Science Teacher, Sports Coach and Fitness Instructor, Youth Mentor, Professional Footballer, English Teacher, Project Manager, Childcare Specialist and a Juvenile Social Worker.
Thank you for reading this.
Kindest Regards,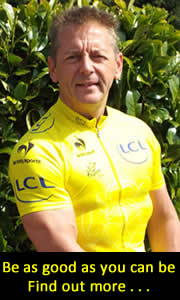 Marcus Pearson (aka P Diddly Dacious) – Founder