If you have not already done so, please friend me at my new holistic facebook page – Marcus P Diddly Dacious –

You can access more detailed insights at my members section – click here to join.
You can also access insights and take part in discussions by attending my live events, seminars, webinars and live facebook chats – read on . . .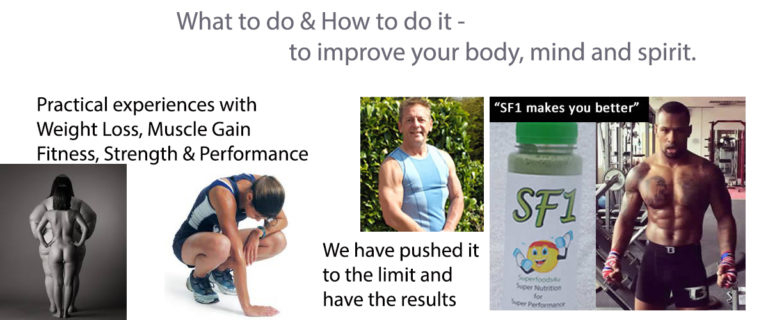 Event details – Venue, dates and times:
#1 Nutrition, health, fitness and wellbeing events. These events will be followed up with a programme of between 4 and 8 weeks (subject to the requirements of those attending).
These initial EVENTS ARE FREE and outline key insights about Nutrition, health, fitness and wellbeing.
THE INSIGHTS WILL BE ILLUMINATING AND MAY CONFLICT WITH WHAT YOU BELIEVE:
IF YOU WANT TO BE THE BEST THEN YOU MUST SEEK THE TRUTH –
SO MAKE SURE YOU ATTEND ONE OF THESE FREE EVENTS:
The insights are underpinned by recent cutting edge scientific research and are supported by personal practical experience. If you want to focus on improving your health, balancing your hormones and maximising the physical performance of your mind and body, then these events are for you. The insights will help anyone wanting to balance physical exercise (cardio and strength) with nutrition. It will be of interest to Personal Trainers, Beauty Specialists, Therapists and anyone interested in health and fitness. The event will also provide insights on stress, sleep, intermittent fasting, nutritional ketosis and perhaps the most important aspect of all – autophagy!?!
The ongoing programme from this event will not provide any personal trainer support or therapy support, however, PT's and therapists are more than welcome to attend with a view to linking in to provide this support.
The purpose of this event is to signpost the benefits of superfoods4u and their VFP Programme (including The LiCrON Programme). The intention is to provide a short (4 – 8 week) follow on support programme for those that are interested. (This will incur a small charge).
The venue, date and times will be confirmed shortly.