Marcus Pearson AKA P Diddly Dacious lives in Rochdale, England. He is a happily married man with five children and three grandchildren (and growing). He has written two books on the Purpose of Life. These were written after he claims to have been 'enlightened' in 2013 and he has had subsequent enlightenments since. Everything he does and how he lives is underpinned by his desire to help others become enlightened.
He has worked in a supportive environment all his working life. As a contract work study engineer, management consultant, entrepreneur, sports coach, instructor and mentor for children, young people and adults. For the past ten years he has also focused on digital marketing, health, nutrition and exercise. Marcus has developed his own range of superfoods and his own holistic approach called Vibrational Frequency Programming.
He only writes about what he has experienced, however, he cross references it with perspective from others around the world to try and remain balanced. He has no desire to influence, only to provide insight.
Latest posts by PDiddlyDacious (see all)

Feeding elderly people is very important.
Considerations for feeding elderly people should include the dietary needs for elderly people and 'build up drinks' for elderly people.
I have written this post after having spent a  number of years caring for and feeding my own elderly parents.
Feeding elderly people in care homes.
Over the past five years I have noticed that my parents are eating less. They sometimes don't eat a meal and sometimes eat only a very small amount.
They seem to eat the same kind of foods. These foods DO NOT PROVIDE a wide range of nutritional value.
Elderly people in care homes or managing their own independant living often face greater problems than a lack of nutrition.
DE-HYDRATION is worse for the elderly:
Elderly people seem to drink less. My parents rarely drank water on its own!
Elderly people are at great risk of getting a chronic illness:
Urinary continence can make the elderly reluctant to drink a lot of fluids
Memory problems can cause the elderly to forget to drink often. Elderley people may forget to ask others for something to drink.
Mobility problems can make it harder for the elderly to get something to drink.
Acute illness or vomiting, diarrhea, fever, infections and diuretic medications may lead to dehydration.
A UK study of the elderly in residential care found that 46% had impending or current dehydration, as diagnosed by blood tests.
The solution needs to be SMART:
Simple – Make sure that 'food for elderly people' is nutritionally dense. Provide easy access to food and drink (water) and make sure they know where it is and how to prepare it.
Measurable – Elderly people need food portions to be small enough so they will eat it in one sitting. It needs to be enough to benefit them nutritionally in one single meal.
Achievable – Everyone should be able to prepare the food quickly and easily.
Realistic – Eldrely people must enjoy, or at least not dislike the food.
Timing – Elderly people need to eat fresh food that can be made and eaten or drank in one sitting.
AN EXAMPLE OF A SMART SOLUTION:
Dietary needs for the elderly:
The dietary needs of elderly people may be subject to guidance from a nutritionist or dietician. The following insights are provided to indicate what I did to support my own parents – it is for information only:
Hydration –
I suggested they drink a glass (approx 250ml) of water at regular times of the day – eg:
8.30am; 11.30am; 14.30pm; 17.30pm; 20.30pm.
In addition (not a replacement) to this they could have a brew and other drinks at any time of the day.
Nutrition –
I suggested they take 1 tsp of the superfood blend SF1 
This should be added to and mixed with approx 200ml of water or (for a more pleasant taste) almond or cocunut milk. Other items may be added such as banana, strawberries or ice cream to suite personal taste.
SF1 may be consumed at any time of the day, however, it is probably of most benefit when taken in the morning for breakfast and as a mid morning 'build up drink'.
Build up drink for the elderly:
A build up drink for elderly people is quite common, however, it is more effective when the drink is the 'most nutritonally dense superfood blend in the world'.
Great Value For Money:
SF1 from superfoods4u can be used as a supplement shake that may be used to replace a meal. The cost of this replacment is cheaper than most ready meals and works out at approx £1.00 per serving.
This includes the SF1 and the coconut or almond milk.
It is reassuring that just one teaspoon of SF1 provides all the vitamin C you need per day – so it saves on your 5 a day.
It also provides all the vitamin E – one of the most importnat anti-oxidants.
It also provides all the B vitamins and vitamin A – in fact it provides almost all the vitamins, minerals and amino acids needed per day.
All of this information may be written down and given to a care provider and also to the eledely person. Better still if it can be explained to them in person.
This simple ACTION may actually save someones life, or at least improve the quality of their life by providing them with more energy and better balanced hormones.
If you have found this post of benefit then please consider joining VFP.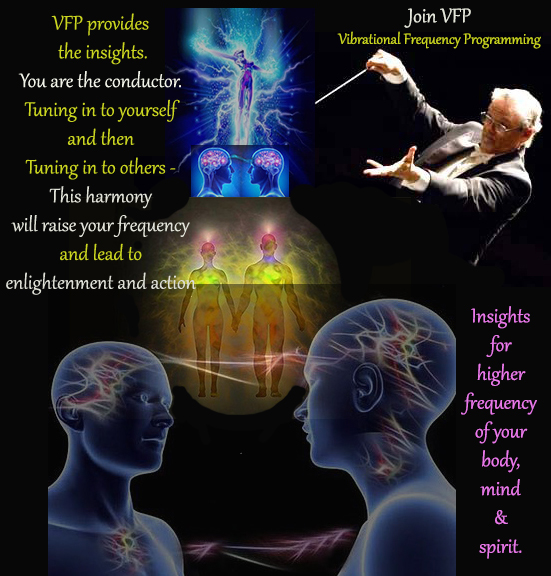 It would not be appropriate to end this post without highlighting that elderly people require something more important than what has just been mentioned –
Elderly people need daily positive social interaction. Furthermore, this needs to be from someone that they form a connection with. someone they know cares about them and provides them with a feeling of security and a feeling of emotional connection.
For more about this, please click here here . . .