Marcus Pearson AKA P Diddly Dacious lives in Rochdale, England. He is a happily married man with five children and three grandchildren (and growing). He has written two books on the Purpose of Life. These were written after he claims to have been 'enlightened' in 2013 and he has had subsequent enlightenments since. Everything he does and how he lives is underpinned by his desire to help others become enlightened.
He has worked in a supportive environment all his working life. As a contract work study engineer, management consultant, entrepreneur, sports coach, instructor and mentor for children, young people and adults. For the past ten years he has also focused on digital marketing, health, nutrition and exercise. Marcus has developed his own range of superfoods and his own holistic approach called Vibrational Frequency Programming.
He only writes about what he has experienced, however, he cross references it with perspective from others around the world to try and remain balanced. He has no desire to influence, only to provide insight.
Latest posts by PDiddlyDacious (see all)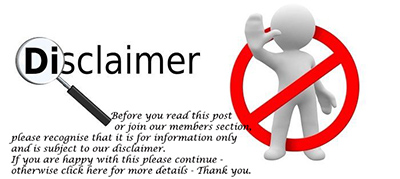 Spirituality and business may seem an unusual combination to many people, however, they are totally linked – especially for small business owners and anyone interested in creating wealth. In this post spirituality means those things that we know about that are beyond our thoughts and actions!?! Similarly, in this article wealth goes beyond financial gain, read on:
Individual and team performance is influenced by things beyond our thoughts and actions! 
Let us first consider individual and team performance, or put another way – how people feel and behave and how much of themselves they give to life and work and your business.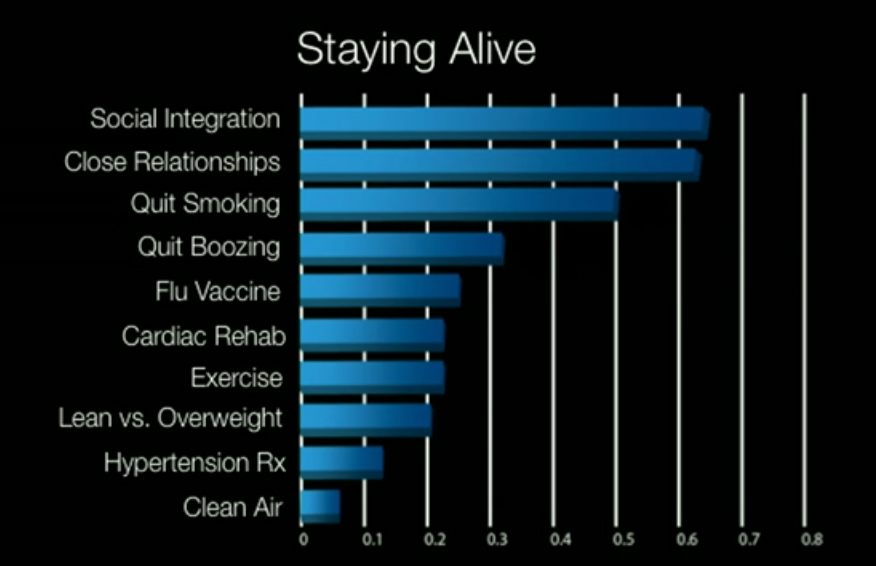 The infographic above is from an extensive scientific study that evidenced 'social integration and close relationships' have a bigger impact on health and longevity than even 'quitting smoking and quitiing boozing'. They also have a bigger impact on the 'feel good factor' that produce hormones in our body that make us feel good and be more positive – this is clearly good for individual and team performance, motivation and your small business. It is also something that can be influenced beyond our thoughts, simply by interacting. This feel good factor is real wealth!
It is also proven that when people feel more positive and have good relationships they have less sickness and injuries and have less time off work.
Social integration and close relationships are at the core of spirituality (positive social relationships don't need thought, they thrive when you are being pure and simple, non judgemental and open to change) – This is what we mean by spirituality and it is even more powerful than individual mindfulness and meditation.
Once you gain insights on being true to yourself and others (being spiritual), you realise that social integration and close relationships and the actions needed to enhance these are crucial to life and  in raising your own 'harmonic resonance' – they are also crucial in recognising true wealth. 
The higher you raise your harmonic resonance the more you are progressing up the spiral frequency to spiritual enlightenment – see the infographic below:
Further insights on this are available within the members section of VFP.
Spirituality overcomes financial reward and reduces stress:

When people raise their 'harmonic resonance' their frequencies progress from basic needs such as money and greed and self satisfaction. Furthermore, as someone's frequencies increase they progress from more physical needs to more mental needs. These mental needs generate greater support for others and make people more aware of quality and what is going on around them. Higher frequency people become more 'business aware' and consider the needs of others more than their own.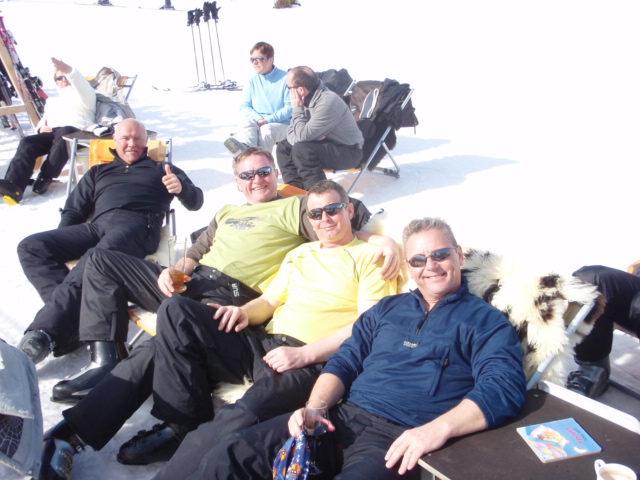 Time out and social outings for staff and customers:
When a small business owner or even a personal trainer focuses on the needs and desires of their customers and their staff then they are more likely to modify how they do things for their benefit. These thoughtful improvements are very important; in fact employees often work harder and longer if they are happy at work – and will often do so without any more financial reward.
Sometimes this focus may be as simple as giving someone the time to listen to their opinion. Imagine the boss actually listening to your thoughts on improvement and happiness at work – furthermore, imagine if the boss's actually followed it up with action – this is what higher frequency people do!!
This type of interaction is what I used to do on a professional level as a management consultant, and it always made me smile that I was paid to report back on the solutions from employees that alrrady knew the solutions, especially as I often had to present it as my own ideas, sad but true – lol.
Organising time out and social outings for staff and customers is common practice with many organisations, it is often referred to as 'corporate entertainment'. This can be done wrong as easily as it can be done right. The most important aspect is to use this time as an opportunity to 'tune in to the staff / customer'.
Further insights on this are available within the members section of VFP.
How do you interact on a spiritual level as a small business owner:
Your spirit exists within you at a level that is beyond your psyche; which means it operates at a level beyond which you are aware – you have no senses with which to relate to it. So, with this in mind, how do you react on a spiritual level with staff and customers as a small business owner?
The following guidelines may help:
You must have a purpose in life beyond that concerned with money and self gloryfication. Until you reach such a personal  point in your life then you will not be able to interact on a spiritual level with others.
You must embrace work and pleasure and social activity as part of the same journey and harmonise them together. This does not mean you have to make your hobby your work, but it does mean you should find enjoyment and care about what you do and who you do it with – it should never generate negative energy (this means whatever stress it brings can be dealt with positively, so you are free from.any burden).
You should not allow someone else to pressure you beyond a point that you cant overcome. You should embrace challenges and overcome them in a harmonious way with other people – this can more easily be achieved when everyone cares and communicates in an honest an open manner, and without any hidden agenda's. This means you have to be prepared to be honest and open with people and vice versa.
Success in business, especially for a small business owner should be about the holistic journey of improved understanding of other people's needs and wants. When people understand one another and help one another then life is easy and so is business.
When life and business is easy and stress free then your health and fitness will also benefit. When you and your staff and your customers body and mind are operating at a relaxed high frequency and you feel good as individuals and feel good together, then and only then will your 'combined harmonic resonance' start tuning in on a spiritual level.
When you start interacting on a spiritual level as a small business owner then everything and anything is possible and enjoyable and easy.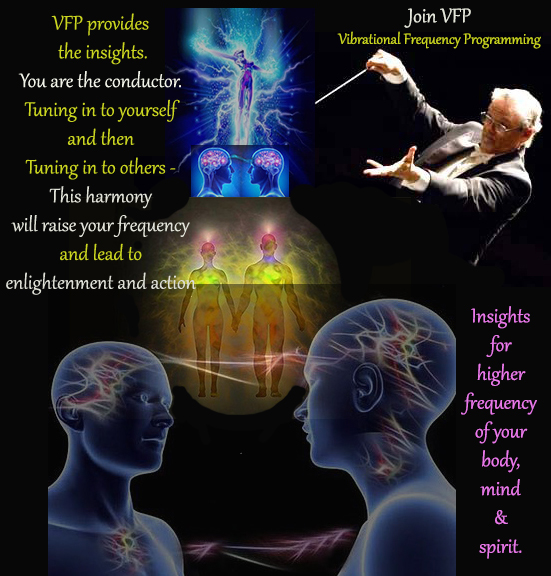 VFP