Marcus Pearson AKA P Diddly Dacious lives in Rochdale, England. He is a happily married man with five children and three grandchildren (and growing). He has written two books on the Purpose of Life. These were written after he claims to have been 'enlightened' in 2013 and he has had subsequent enlightenments since. Everything he does and how he lives is underpinned by his desire to help others become enlightened.
He has worked in a supportive environment all his working life. As a contract work study engineer, management consultant, entrepreneur, sports coach, instructor and mentor for children, young people and adults. For the past ten years he has also focused on digital marketing, health, nutrition and exercise. Marcus has developed his own range of superfoods and his own holistic approach called Vibrational Frequency Programming.
He only writes about what he has experienced, however, he cross references it with perspective from others around the world to try and remain balanced. He has no desire to influence, only to provide insight.
Latest posts by PDiddlyDacious (see all)

The secret to success is: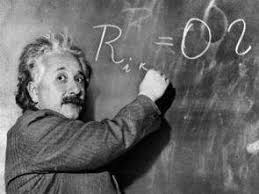 The secret to success and the most important factor in networking, sales and marketing, is the ability to tune in at the right frequency for mutual benefit. Considerations should include:
The needs of the people.
What motivates the person to action.
Networking, sales and marketing require 'mutual benefit' for long term success. These factors must be geared to the 'frequencies' that people are using to tune in to 'what they want, when they want it and how they want it'.
My detailed and amazing article sheds some light on the various strategies that can be deployed to achieve success for you in networking and business.
The insights are a mini course in digital marketing and holistic common sense.
You could pay over £250.00 per person for a course to learn half of what is covered in this single amazing article, and you have the opportunity of chatting directly with the founder and other members via the closed Facebook group. All of this for no monthly fee.
When you add this value to the holistic insights for your body, mind and spirit, then it is truly an unbeatable and worthwhile investment at only £50.00 per year per household. You also get the opportunity to purchase the greatest superfoods in the world at discounted prices and receive commission.
Click here to register with VFP and you can access the details within seconds.