Hi, my name is Marcus Pearson.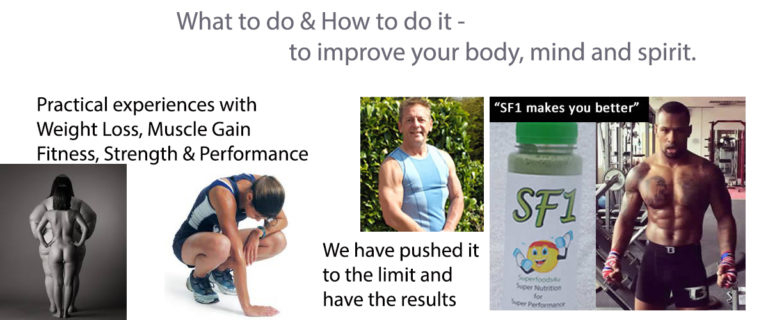 Seek and ye shall find – congratulations on finding this page – you deserve a reward, and hopefully, I will provide this for you – read on . . .
Before I set up superfoods4u and my 'Vibrational Frequency Programming' I ran my own sports and fitness business for 17 years with over 1000 people taking part every week – (yes it was rather large).
I was a qualified fitness instructor, sports coach and qualified mentor and psychologists. I combined my skills to benefit many people, however, I quickly realised it was only when individuals and teams were functioning optimally both mentally and physically that they maximised their performance.
Since 2013 I have learned more about the holistic approach with regard to sport, health, nutrition, fitness, exercise and wellbeing than during the whole of my 17 previous professional years. Superfoods4u and VFP is a culmination of my wisdom to help you.
I would rather GIVE MY TIME AND EXPERIENCE FOR FREE or at a reduced price SPECIFICALLY FOR Members of VFP than charge a price that limits access; I also provide personal 1:1 SUPPORT TO ANYONE IN THE WORLD VIA MY CLOSED FACEBOOK GROUP (ONLY AVAILABLE TO MEMBERS OF VFP).
So, register with my VFP and then contact me for support, in relation to sport, health, fitness and well being – especially if you are interested in generating an income to support your team or club.
If you are a holistic therapist, functional medicine practitioner or Personal Trainer, then I would love to link in with you because I would be delighted to direct people in your direction. Please contact me for a chat and a mutually beneficial relationship. I may also be able to support you with internet marketing.
We are intending to provide details of 'linked in Providers', and possibly create a Web page to promote their personal services.
We are also establishing a Community Interest accompany to provide health, fitness and well being programmes into schools and colleges and work places.
If any of this is of interest then let's have contact to progress.
Thank you,
Marcus Pearson